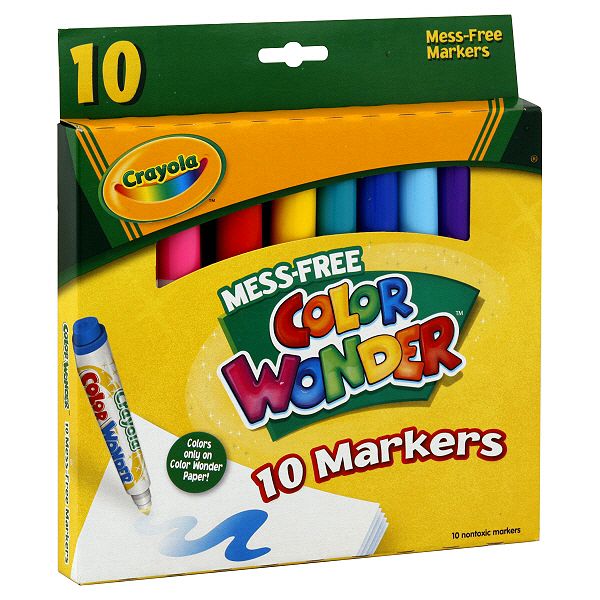 photo from
www.cloettafazer.com
Another clever invention to keep tykes busy minus the mess, by Crayola.

The "neat" patches of brown face and a bit of purple hat is done by me. The messy greens are done by Kai.
I thought this activity could save me some time watching over Kai, but Kai seems so proud of his artwork that he insists that Andy, MIL and I sit and watch him color.
If either of us walks away, he gets upset.

I sure hope this will be a worthy investment to keep him busy on the plane.
"Look Ma, no mess!"