Spent 2 hours at my beloved Charmaine's home today..
with Clare helping me with embroidering Baby Adam's new rompers.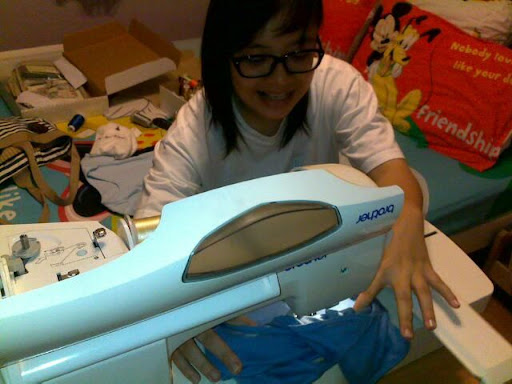 The finished products:
I didnt know how hard it is to embroider rompers until today, though they are just simple words on tiny clothes.
Sorry Clare, I had to make you endure me for 2 whole hours! HEHE
After 2 hours, we both gave up! I was getting really hungry and tired staring at the threads..
Dear Charmaine will be helping me with the "Prince Adam" one..
Thank God for gal friends. They rock!
By the way, *someobody*'s been proposed to!! Isnt it exciting!
Woot! *somebody* also owes everyone a HUGE explanation and first-hand stories
:D